Are you tired of spending hours next to your Smoker while everyone else enjoys the party? Then try the Old Country Gravity Fed Smoker – the best gravity-fed Smoker!
The Old Country Gravity Fed Smoker is a progressive tool that can control its temperature by itself. It's a modern machine that uses gravity's natural power to regulate its internal temp. As a result, you don't need to monitor the Smoker's temperature to guarantee that the food cooks properly.
Old Country is one of the most famous smoker brands out there, and their gravity-fed Smoker is also a huge hit. This article can determine how Old Country's Gravity Feed Smoker works and whether it is the best gravity-fed Smoker.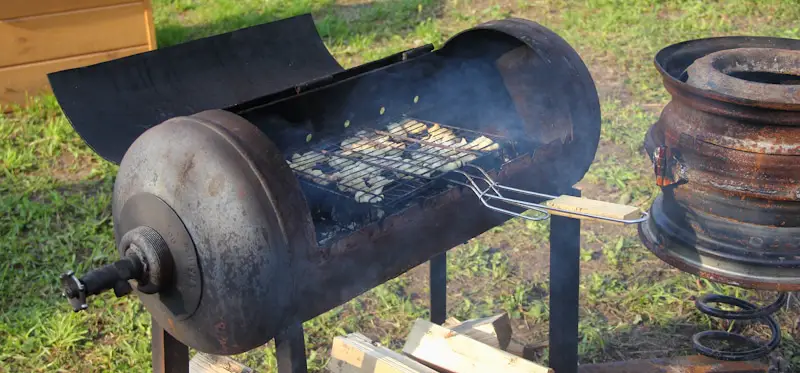 What Exactly Is a Gravity Feed Smoker?
This Smoker is an unconventional Smoker that controls its temperature by using gravity as its measuring tool. As a result, you don't need to babysit the Smoker to cook or smoke food for more extended periods. Because of that, you can multitask with other cooking or guest jobs while your food is cooking.
Now, you might be wondering – won't there be any damage or other issues when leaving a smoker to its own devices? Well no. A gravity-fed smoker uses a ball valve to control its temperature to circulate air safely and effectively. That's why it stands as one of the most famous smokers today.
The Old Country Gravity Feed Smoker Review & How to Use It
1. Place the Food on the Smoker
First, you need to open the smoking chamber and put all the food you want to cook inside. For example, you can smoke meats, veggies, and even fish on the Smoker.
2. Fill the Smoker's Chute
Second, you need to fill the Smoker's chute with charcoal. Be sure to add enough fuel to smoke the meat properly. Next, add additional charcoal to the tube to last throughout the smoking procedure. You can even add various wood pellet blends into the smoking chamber to get a more distinct and tastier smokey flavor.
3. Leave the Smoker to Do the Smoking
After filling the charcoal or wood pellets into the chute, the machine continues to do what it does best. You have a fire grate on the top left corner of the Smoker, and on its lower-left corner, you have an ashtray. You can keep your cold charcoal in either the fire or the charcoal grate.
Then, you place the ball valve that we mentioned earlier on the fire grate. This valve acts as a temperature controller by monitoring how much air it lets in. You can leave the ball valve in the Smoker. It then regulates the amount of air you collect inside to help dispense the heat. That helps cook the food more evenly.
The Smoker's exhaust chimney also has a damper. This part removes any excess air from the smoking compartment to eliminate condensation.
Highlighted Features
It weighs around 330 lbs.
It can contain 20 lbs. of charcoal per session
It has a cooking area of 1082 square inches wide
Carbon steel design
Smoker Design
Old Country's Gravity Feed Smoker has proper insulation and air ventilation. So, you don't need to deal with any condensations dripping on your food. In addition, there's a vast cooking space of 1,082 square inches in the smoke that provides you with enough room to prepare food for a massive gathering.
The insulated smoking compartment can maintain heat for a long time, around 12 hours. There are three valves on either side that lock the smoke inside the chamber. That allows the food to absorb all of the smokey flavor.
The Smoker is also quite heavy, weighing about 330 pounds. But no need to worry. The design comes with casters that make the smoker portable despite its heaviness. Besides that, the external surface has a carbon steel coating that increases its durability by a few years, preventing short- or long-term damage.
Cleanliness
The Smoker uses commercial-grade smoke to make cleanup more straightforward than other models. It also has a valve to drain any grease from cooking sweaty meats, making it easier to remove dirt or grime after smoking.
Low Maintenance
One of the main features that Smoker provides is minimalism. It does not have as many moving parts compared to other smoker brands. So, in terms of maintenance, you can keep the Smoker going a lot more, hands-off.
Ease of Use
If you wish to size up the cooking space, you must use more charcoal and chips. Conversely, if you want to minimize the cooking area, you can take out some of the coal and chips. The entire process is relatively easy and only requires a few seconds to make the ideal adjustments.
You can add your chips whenever you'd like to make the change easier. You can also replace the charcoal with wood if you're out of fuel. That shouldn't be a concern, though, since the Smoker can hold around 20 pounds of charcoal. So, you don't have to refill the coal every few hours. The Smoker also comes with slide-out pans for easier access to drippings.
Temperature Regulation
The Smoker regulates its temperature automatically. It uses gravity to burn coal and chips. So, you don't need to stay by the Smoker to monitor the cooking yourself.
Energy and Cost Efficiency
The Old Country Gravity-Fed Smoker is an affordable smoker that provides all the necessary equipment compared to other kinds of smokers. The Smoker is also energy efficient, so you don't need to spend much money on fuel supply and maintenance.
Pros
Wide cooking space
The Smoker is moveable with its wheels
It includes slide-out pans
It prevents condensation on food
The insulation holds heat for around 12 hours
Cons
There is no tool holder
Not easily available
Poor customer service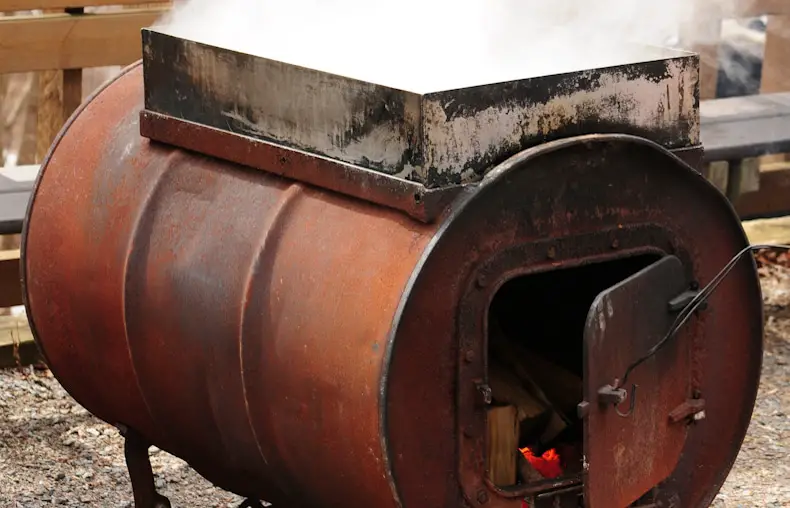 FAQs
1. Can You Use Wood in the Smoker?
Yes, you can use wood on this Smoker. Using wood can help provide a pleasant smoky taste to your meat without damaging the hopper.
More like this: How to Make Beef Jerky in a Smoker 
2. Can You Use Lump Wood or Charcoal in the Smoker?
Yes, both are viable fuel sources for the Smoker. In addition, if your lump of wood is in a container, it won't burn to ash, so you can reuse the wood!
3. What Type of Charcoal Is Ideal for the Smoker?
We suggest using royal oak charcoal. It burns cleanly and has a pleasant aroma that infuses nicely in most meats.
4. How Frequently Do You Need to Clean the Smoker?
If you cook much food multiple times a week, you have to scrape out the grease and food drippings right after cooking. Do not let the grease collect since it can solidify, making it harder to clean. It would be best to give the Smoker a full wash every other month.
5. Can You Cook Fish on the Smoker?
Yes, you can cook anything on the Smoker, including meat, veggies, and fish. There is no limit to the type of food you can cook using this specific model.
6. Is the Smoker Good?
Old Country's model is a good choice for a gravity fed smoker. The chamber allows cold, slow, hot, and fast smoking techniques. The Smoker also has plenty of cooking areas and durable construction, suitable for extensive outdoor cooking sessions.
Keep reading: How to Make Smoker Mac and Cheese 
Final Words
The best gravity-fed Smoker should provide accessibility and effectiveness. So, we think the Old Country Gravity Fed Smoker is the best gravity feed smoker out there. We're impressed with its heat control and insulation, cleanliness, and overall functionality. That makes it a valuable part of a modern-day pitmaster's inventory.
Also read: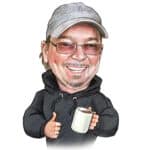 Scot has loved smoking food in his free time for the last few years. Each major holiday or off-weekend, Scot spends days testing and prepping new recipes for perfection.