A smoker grill combo is a minimal, affordable, and versatile bit of outdoor cooking gear. It can help many who don't want two or more single-purpose cookers littered around their yard.
Purchasing a double grill smoker combo helps you save both space and money compared to getting two or more individual parts of equipment. You can cook, smoke, grill, bake, or sear on these versatile cookers.
This article is to help you look through the best smoker grill combos. I've mentioned a few of the top options available in today's market to allow you to make the ideal choice for your grilling needs.
I've got a lot of barbecue and smoking gear, more than one piece of equipment for every job. But unfortunately, not everybody has the interest, space, or money for every piece of equipment or accessory. So, that's why I've compiled this list of reviews.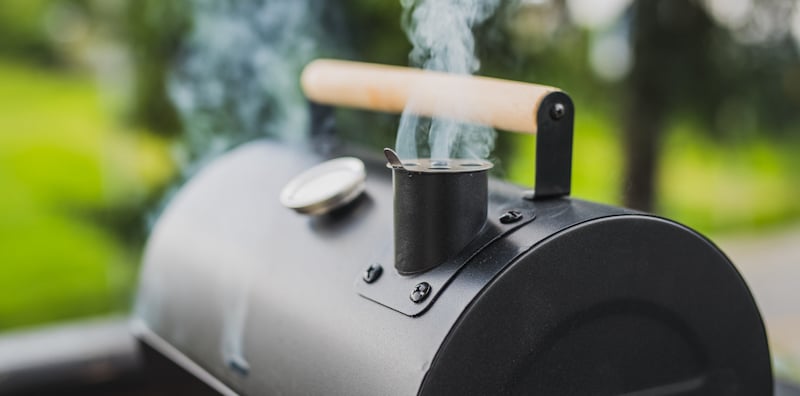 Best Smoker Grill Combos
The Camp Chef Woodwind series is a superb smoker and grill combination specimen. It focuses on an excellent design with features that'll leave you impressed.
With this smoker grill combo, you can work with a wide temperature range, so it's my pick for the top combo pick overall. You can assemble it quickly, then set it to cook any food multiple times within the ideal temperature range for some well-cooked smoked meat.
The smoker grill is an excellent combo of modern design with the features and functions of a conventional smoker. The whole thing uses stainless steel and is easy to move around thanks to two wheels on its legs.
It works well for family gatherings, even ones with longer guest lists, since the cooking surface has a substantial size of greater than 760 square inches. In addition, it comes with a patented ash removal system to make it easier to maintain the cooker.
The cooking box can reach an incredible temperature of 900˚ F, which is hot enough to combo grill most foods to perfection. So, the Camp Chef Woodwind series is a beautiful choice thanks to its excellent design and functionality, making your outdoor grilling a pleasurable experience.
Pros
Generous cooking surface
Convenient cleanup system
Auto-feeding
Wide temperature range
Cons
The PK Original Grill is one of the most special smoker grill combos I've yet to find. It has a unique retro look and a special cast aluminum coating, unlike all the other smoker grill combos on the list.
The functionality works in a simplistic but effective manner while maintaining durability. Since the box's construction includes two solid pieces, rust is not an issue. Also, the hinges come from the same mold, making the whole thing virtually imperishable.
Thanks to aluminum, the box conducts heat more effectively than steel. As a result, it allows the grill to create a convective effect that concentrates heat evenly inside it. This property ensures that the food you cook inside the smoker grill has an even cook on all sides.
The aluminum is also rustproof, which means the grill can last a lifetime. So, whether you plan on leaving the smoker grill inside your home or outside uncovered, it'll hold up against any outdoor environment.
The PK Original Grill comes with four strategically placed air vents. That allows even airflow for cooking various meats, sausages, steaks, or even slow-roasting some pork ribs.
One of the grill's most valuable and indispensable features is its transportability. The aluminum casing is detachable from the cart, so you can quickly move it. So, you can carry it during a camping trip or over to your neighbor's house, and you'll get the same quality grilling each time.
The Original PK grill smoker is ideal if you want a smoker grill combo that can last you for years on multiple travels.
Pros
You can cook food both cold and slow, or hot and fast
Stainless aluminum absorbs heat more efficiently than steel
Durable design
Portable grill
Good warranty
Cons
The size might be too compact for large amounts of food
Low breathers
The cleaning process is complicated
If you want a grill smoker combo that's lightweight and easy to move around kamado-style, then look no further than the Char-Griller E16620. It lets you cook with better versatility. Also, the design makes it one of the most lightweight combo options on the market.
The smoker grill makes use of durable steel with a porcelain casing. It also features a triple-layered wall that allows the grill to hold heat more effectively, thus maintaining temperatures between 200 and 700˚ F.
One helpful feature is that it includes three wheels for portability. It also consists of a locking wheel to stabilize the grill during cooking.
The primary cooking surface is around 314 square inches, along with the extra space of the removable grates. That gives you an overall cooking space of 447 square inches.
The unit also features two adaptable dampers that make it easier to regulate airflow and maintain even cooking temperatures continuously. In addition, thanks to its temperature indicator placed on the lid, you can even monitor and maintain the internal temperature as needed.
The maintenance and cleaning of the smoker grill are also convenient since it comes with an ash tank. You don't have to vacuum up any residual ashes with this tank.
Lastly, the Char-Griller E16620 has two hooked side shelves so you can store your utensils to keep everything organized and within reach. So, if you want a lightweight grill combo stock full of valuable features, this is the grill for you.
Pros
Convenient cleanup system
It comes with locking wheels for stability
Portable and lightweight
It has a temperature indicator
Triple wall design
Cons
The cooking space is too small for bigger cookouts

The Pit Boss 700 FB provides a 700 square inch cooking area and effectively combines a barbecue grill with a smoker. It also has a semi-conventional design that'll give your yard or patio a fantastic aesthetic appeal.
The controls and aspects of this smoker grill combo provide ease of use without worrying about monitoring your food. That allows you to cater to your guests instead of constantly hovering over a hot grill.
The Pit Boss 700 FB also has a very efficient auto-feeding system. In addition, it comes with an ideal-sized hopper to smoke foods without any need for refilling. The grill is compact and stylish, great for an expert smoker or a fine cuisine enthusiast.
The bottom rack of the smoker grill is ideal for storing pots, pans, and extra racks to keep everything within reach. The wheels also help move the grill around and take it wherever you need it to go.
This grill is ideal for someone that loves outdoor cooking and entertaining. However, suppose you're looking for a smoker grill combo with a traditional design and modern controls within a budget. In that case, the Pit Boss 700 FB is a great choice.
Pros
Simplistic and automated simultaneously
Self-feeding
Semi-conventional look
Cons
Final Words
Now that you've seen all the different smoker grill combos out there, you'll be able to make the right choice for your grilling needs. First, however, be sure to check every feature of the combo you choose so that you don't sacrifice one component over the other.
That's it. We've shown you the best smoker grill combos out there and hope this article helps take you from basic grilling to a more elevated cooking experience. Happy grilling, everyone!
Keep reading: How to Season a Smoker – Follow These Easy Steps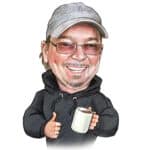 Scot has loved smoking food in his free time for the last few years. Each major holiday or off-weekend, Scot spends days testing and prepping new recipes for perfection.