Cooking outdoors is probably one of the most joyful experiences. If you are a connoisseur who loves BBQed and grilled delicacies, then a smoker grill combo would be one of the best investments you would ever make. But should you purchase a gas charcoal grill combo or a simple charcoal grill smoker? Do electric smoker combos have any advantages? What are the best smoker grill combos? Let's find out:
An all-in-one smoker grill combo can cater to a variety of grilling and smoking needs. Topping our list, the best charcoal grill smoker combo is the 'MasterBuilt Gravity Series 560'; the best gas charcoal grill burner and smoker unit is the 'CharGriller Duo 5050', and the best electric smoker grill combo is the 'Pit Boss Memphis Ultimate.'
Buying a smoker or a grill will depend on several factors, including the required cooking surface, mode of cooking (grilling, searing, braising, or smoking), maximum and minimum temperature requirements, number of people, budget, etc. After taking into consideration all such factors, we have reviewed some of the best charcoal grill smoker combos that will cater to your needs as a pitmaster.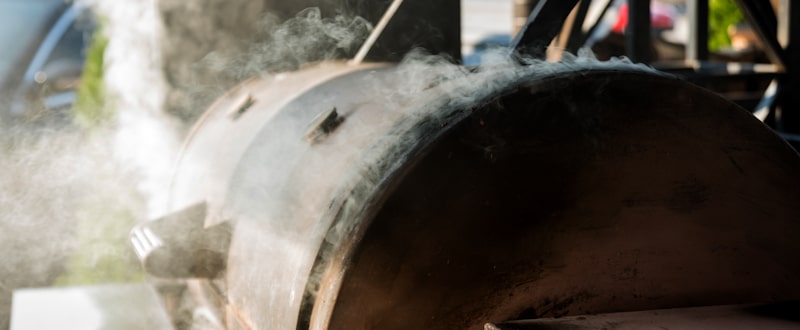 When And Why Do You Need A Smoker Grill Combo?
If you love BBQing or love organizing outdoor parties and get-togethers, then having a smoker grill combo can save you a lot of time and effort. Here are some of the reasons why you should invest in a smoker grill combo:
Multipurpose Use – Smoker grill combos are versatile. A smoker grill combo lets you perform the task of both grilling and smoking on a single outdoor cooking unit. Some models are also designed for searing, wood-fired smoking, charcoal grilling, slow roasting, braising, baking, and keeping food warm.
Wide Range of Temperature Controls – From grilling food that requires high heat to low and slow cooking to infuse that perfect smoky flavor to the food – a smoker grill is an all-in-one taskmaster.
Saves Money & Space – You do not need to buy a separate unit for cooking, smoking, or grilling. The best smoker grill combos have a reasonable price compared to other conventional smokers. They are compact and will fit in most outdoor cooking spaces.
What Is the Best Combo Gas Charcoal Grill Burner And Smoker Unit?
The best gas charcoal grill burner and smoker unit should ideally have at least a three-burner system and a cooking surface of at least 400+ square inches. These combos are powered by propane gas and also have the provision for adding charcoal for infusing wood-fired flavor to the food. Our favorite gas charcoal grill burner and smoker combo is the:
Char Griller Duo 5050 Gas & Charcoal Grill
The Char Griller Duo 5050 is an all-in-one grilling cart that can cater to everyday grilling needs as well as produce mouth-watering smoked Sunday brisket. With a total cooking space of 1,260 square inches and a primary cooking area of 876 square inches, this gas grill combo is big enough for grilling 72 hot dogs, 56 burgers, 36 chicken breasts, and 18 steaks at a go.
Pros:
Can cook large volumes of food and is suitable for both small-sized family gatherings and professional grilling or smoking.
Adds flavor to the meal and produces the juiciest cookouts.
Comes with an electronic ignition system and a 12,000 BTU side burner.
Porcelain-coated cast iron grates can be used to sear and grill food efficiently.
Cons:
Rusts quickly.
Difficult to set up.
Not easy to clean/ inefficient grease management system.
Produces too much smoke.
The Best Charcoal Grill Smoker
While new technology will always gain popularity because of its convenience and user-friendliness, there is nothing as authentic as the taste of traditional charcoal smokers. Nevertheless, there are many options out there where you can get the best of both worlds. Two of the best charcoal grill smoker combos are:
MasterBuilt Gravity Series MB20040220 Digital Charcoal Grill 560
The unit is the classic choice for instilling an authentic taste of a traditional smoker in your food. With the versatility of a digitally-controlled charcoal grill, it gives the perfect results every time. The MasterBuilt Gravity Series 560 uses the power of lump charcoal or briquettes to introduce a smoky taste to your food. So whether you smoke briskets or make charcoal-fired pizzas, the innovative vertical charcoal burner from MasterBuilt can produce fast cookouts and please a large crowd.
Pros:
The cooking unit can be used for grilling food at temperatures as high as 700℉ or smoking at 225℉ and lower.
The hopper can hold ~10lbs of lump charcoal and ~16lbs of briquettes and can be used to smoke food for 12-15 hours.
The offset digital model has 2 racks with a total cooking surface of 560 square inches.
The built-in meat probe thermometer and temperature gauge gives you accurate results every time and helps in monitoring food on the go.
You can also do reversible smoking or use the cast-iron grates for high heat searing and low and slow smoking.
The unit can cook 8 chickens, 4 racks of ribs, 37 sausages, or 21 burgers at a time.
Cons:
It comes with only a 1-year warranty.
The body is prone to damage.
Royal Gourmet Charcoal Grill With Offset Smoker CC1830S
If you are looking for a compact and budget-friendly charcoal grill smoker combo, then the Royal Gourmet CC1830S is a great option. This smoker and grill combo is best for medium-sized families and can cook a variety of foods with the same taste and efficiency as produced by high-end smokers. The charcoal grill has ample space, versatility, and flexibility.
Pros:
Inexpensive.
Large cook surface of 811 square inches, which includes a 443 sq in porcelain coated wiring grates, a 184 sq inch offset smoker, and an 184 sq inch chrome plated warming rack.
You can adjust the temperature of the charcoal pan at 2-levels. The pan can hold up to 6 lbs. of charcoal.
Front, side, and bottom shelves can store spices, seasoning, and grilling stools.
Easy to move and clean.
Cons:
Not efficient for preparing food for large gatherings.
Prone to rusting.
Chances of temperature loss.

What Is The Best Electric Smoker Grill Combo?
An electric smoker grill combo can be operated using electricity as the heat source and charcoal to add smoke and flavor to the food.
Pit Boss Memphis Ultimate
From charcoal grilling to indirect cooking or cold smoking, there's nothing that the Pit Boss Memphis Ultimate cannot do. This 1500 Watt electric smoker from Pit Boss is a gas and charcoal combo grill along with an electric smoker. It has three steel burners at the top with a lower electric analog and a front access wood pan. The unit gives a full BBQ experience and can be conveniently used as a charcoal grill, a smoker, a liquid gas grill, and for indirect cooking.
Pros:
It has a huge cooking area of 2,167 sq in with a 1,327 sq in of grill cooking area and 840 sq inch of electric smoker area.
Suitable for both offset and cold smoking.
3 steel burners with adjustable grate and dampers.
Easy to move and set up.
Suitable for both personal and professional outdoor cooking.
Good ventilation.
Can cook, smoke, sear, or grill a large variety of food.
Cons:
It takes more time to heat the device compared to other conventional smokers or grills.
Prone to rusting.
Whether you purchase an electric smoker grill combo, a gas grill charcoal combo, or the best charcoal grill smoker combo, always make sure to clean and maintain the equipment after every use. Since these models are outdoor units and are prone to rusting, it is highly recommended to buy a cover to make sure that the smoker grill combo serves you for the longest time.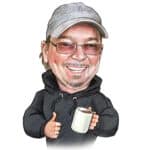 Scot has loved smoking food in his free time for the last few years. Each major holiday or off-weekend, Scot spends days testing and prepping new recipes for perfection.