There are plenty of electric smoker enthusiasts out there. Electric grills take less hassle during cooking and provide consistent and flavorful results. But here's a question most enthusiasts can't answer, can we use pellets in our electric smokers?
Good news, you absolutely can! Pellets provide meats with a dense smokey flavor that you can't stop craving. In this article, we review the best electric smoker pellets and provide you with tips on using them.
Electric smokers are a widespread and tasty way to cook food. Smoked meat, specifically, is rich and tender enough that you can pull it apart using a fork. However, to achieve this level of zest and tenderness, you'll need a reliable fuel source.
Using pellets is a sure way to impart smokiness to your food. There are various blends available, and picking the ideal one can seem like an intimidating task. So, here are some of my top picks to peruse: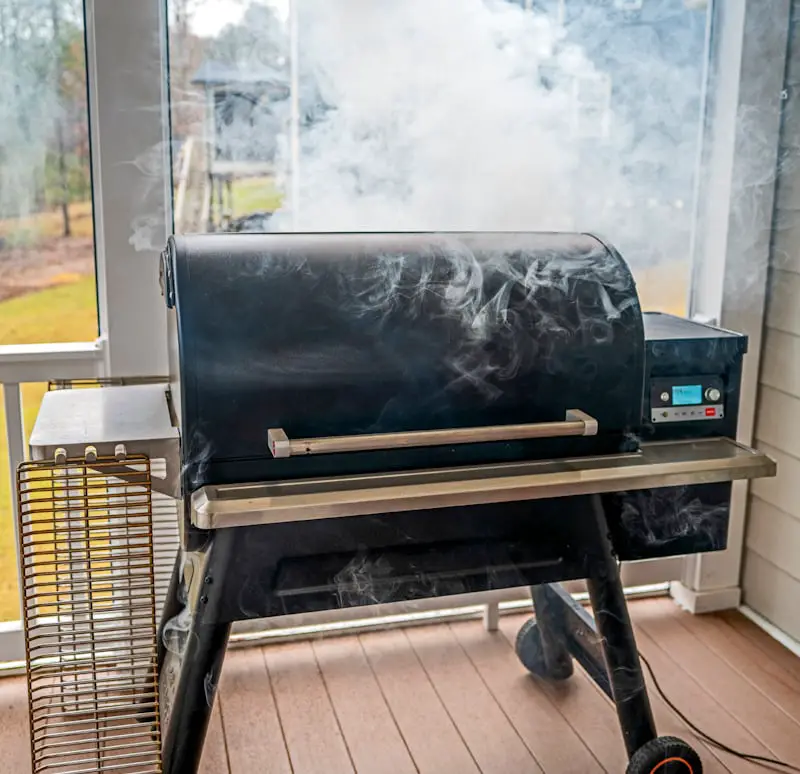 Best Electric Smoker Pellets
One of the best electric smoker pellets comes from a well-known company. Charcoal Companion Smokehouse. Their wooden pellet mixes can create highly long smokes. It can add a smokey flavor to various foods, including meat and fish.
The pellets come with a mix of Maple, Hickory, and Oak. This combo can give a wonderful flavor to your dishes. Additionally, you don't need to pre-soak the pellets beforehand to get a quick smoke going.
The pricing is also a great benefit of the mix. The Charcoal Companion pellets come comparatively cheaper than most other pellets. You can add them to the smoker directly or indirectly with a smoker box.
This mix is best for long-lasting smoke in your electric grill, with excellent taste. So, for smoking beginners and professionals alike, I highly recommend The Charcoal Companion mix to all-electric smoker owners.
Pros
Long-lasting smoke.
Pleasant smell and flavor.
Suitable for a variety of meats.
High durability.
Cons
The size and quality are disappointing.
Very hard to light.
Here we have another favorite fuel choice that works well with most smokers, including electric ones. The blend adds a unique taste to the food cooked with them. You can also easily mix and match other flavors to get a more specific taste.
The pellet blend incorporates a mix of Apple, Pecan and Mesquite. It also guarantees clean-burning with minimal ash, so you don't have to worry about laborious cleanup or poor flavoring. But, of course, you also don't need to pre-soak them, which is the cherry on top.
The pellets are also easy to use. You have to add them to the burning tube and put them on the direct flame for one to two hours. You can also sprinkle them over charcoal or use them indirectly on the side of the grill with a smoker box.
The mix can produce smoke for four hours with only a third of a cup. That small amount can end up providing a potent smokey flavor. Overall, this pellet blend is the most convenient to use in terms of smoking longevity and cleanup.
Pros
Multiple flavors.
The bags are small.
It works great in an electric smoker.
It comes with a variety of woods.
The flavor stays for a long time in your food.
Cons
Suitable for short smoking.
The taste is good but not overwhelming.

The CookinPellets company provides a wide range of pellets for electric smokers, with multiple blends and mixes of high-quality woods. While this does ramp up the price severely, the result is a beautiful smokey flavor with almost any grill.
The CookinPellets 40PM mix is a perfect blend of four wood types – Hickory, Hard Maple, Hard Cherry, and Apple. These together give a potent flavor, even without any bark. The pellets are made solely from the center of the wooden logs for the wealthiest quality, without any cheap oils or fillers.
You can get more than six hours of smoke with these pellets. The bag is forty pounds, ideal for several cookouts or a few large gatherings. They're also compatible with multiple foods, including pork, chicken, briskets, and even vegetables.
So, if you're someone who wants to get the most out of their electric grill and you're willing to spend the money, the CookinPellets 40PM pellets aren't the wrong choice.
Pros
It causes a long smoke.
Famous for its flavor and consistency.
It burns at an incredibly consistent rate.
Economical smoking pellet.
It can generate high heat.
Cons
Contain some unnatural impurities.
Leave a fair amount of ash.
You May got a bit of ash in your food sometimes.
This mix is ideal for more decadent smokey flavors. The pellets use three types of woods: Hickory, Maple, and Cherry, all beautifully blended with Red Oak and Southern Pecan.
These are the natural smoking woods. So, Red Oak allows you to burn the pellets at high heat and provide a solid aromatic smell. You can get the distinct taste of each wood as you're cooking and smoking away.
Hickory provides the smoke flavor, while Maple adds a pleasant sweetness to your food. In contrast, Cherry can illuminate the smoke ring with its lovely red color. None of these flavors or colors results from any additives, oils, or chemicals. Hence, the pellets burn clean and produce minimal ash.
Ultimately, suppose you love adding redness to your meats with an authentic taste. In that case, you should pick the "Q" Premium Hardwood Smoker Pellets.
Pros
The flavoring from the smoke is intense.
It provides a smoother burn.
Burns for a long time.
Moderate size.
Clean burning.
Cons
The bag is dirty.
Slightly expensive.
Tips for Using Pellets in an Electric Smoker
Before using any pellets in an electric smoker, be sure to check if the brand of your smoker and the pellet brand you choose are compatible with each other. While they generally work in most electric smokers, certain manufacturers tell you which blends work with their smokers and which don't.
If your electric smoker's manual states that you can't add any wooden chips, you'll probably void your warranty if you use pellets.
If you only have pellets at your disposal, use these tips on using them in an electric smoker.
Place a small number of pellets at a time before you start smoking since they burn at higher temperatures. So, they'll need some time before smoking.
Disperse the pellets evenly on the bottom to minimize their density. That can allow them to smoke better.
Don't soak wooden pellets since they'll turn mush because of the compressed sawdust inside them.
Use a pellet tube to light the pellets.
Final Words
When using pellets with electric smokers, you need to consider many different criteria. The wood type, pellet size, and flavor play a role in the final result. Nevertheless, pellets are a great way to add flavor to your electric grill.
There are many pellets available, so you're sure to find a mix that you'll enjoy. Also, remember the kind of wood you want for your cook and the size of the pellets. With all that said, you'll be able to find the best electric smoker pellets for you. Thanks for reading!
Also read: Perfect Brisket Internal Temperature [SMOKING BRISKET]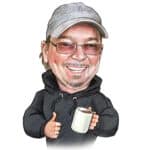 Scot has loved smoking food in his free time for the last few years. Each major holiday or off-weekend, Scot spends days testing and prepping new recipes for perfection.