We understand that variety is the spice of life. However, we don't want you wasting heaps of money on purchasing two to three grills. Therefore, our main objective is to assist you in choosing the ideal Pit Boss grill on your first attempt. But what magic in these grills deters its customers from even looking at any other alternative?
You guessed it right! Its substantial cooking space, limited smoke production, and extensive range of cooking possibilities make Pit Boss one of the best cooking confidantes on the market.
We know for a fact that all the barbecuing enthusiasts make the finest Pit Boss grills their priority. Therefore, we have come up with this review on the latest addition to the Pit Boss family, The Pit Boss 600, to help you decide if this cooking gear is worth investing.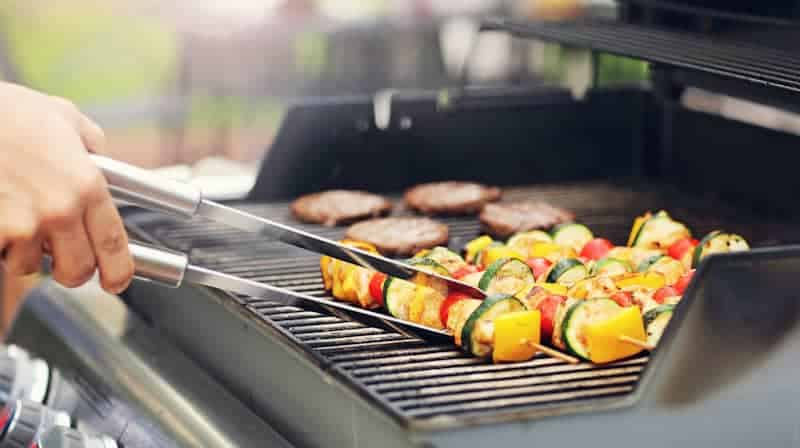 Pit Boss Pro Series II, 600 Wood Pellet Grill
Pit Boss 600 Wooden Pellet Grill is one of the tardiest extensions to the Pit Boss Pro Series. It promises to deliver bigger, better, and hotter grilling ventures, and that too at a reasonable price.
Comprising 600 square inches of porcelain-covered cooking capacity and a two-level rack, this grill is best for preparing a fulfilling meal for your family or your first post-covid backyard gathering.
This all-rounder grill provides up to 8 versatile cooking alternatives; from your regular grilling, roasting, and barbecuing to the more intricate charring and braising, this single appliance is the answer to all of your culinary requirements.
With its meat probe and automatic control panel, Pit Boss 600 allows the chefs to regulate the temperature instantly and to have complete control over their cooking process. They are absolutely natural wood pellets that skillfully instill smoky and delightful flavors into your food and let you cook confidently every time.
Put Boss 600 also features a whooping hopper area of 12-pounds, a simple clean-out opening, iron grates, and a front and bottom shelf to fit maximum food. And the 5-year warranty allows the customers to use this run-of-the-mill gadget without fear or worry.
Key Features of the Pit Boss 600 Grill
Ample cooking capacity of 600 square inches
Features a user-friendly LED screen and digital control
Can work at the wide range of 180° – 500 °F
It comes with a Sliding Flame Broiler
Capable of searing meat at up to 1,000 °F through direct flame
High-quality cast-iron, porcelain-covered grids
8-In-1 cooking range – Braise, Smoke, Roast, Sear, Grill, Char-grill, BBQ, and Bake
Extra meat thermometers included in the packaging
Fan-directed convention ensures faster cooking
Self-activating Cool Down and Start-Up
Powered by all-natural Hardwood Pellets
Manufactured from durable and robust steel
Heat-resistant coating finish
Easy-to-fold shelves
Houses a Grease surveillance system
Simple to clean cooking bucket
What makes Pit Boss Pro 600 Series different from the previous models?
The Pit Boss Pro Series can be divided into two divisions. The former models, such as 850, 1100, and 1600 are referred to as first-generation(Gen 1), while the newer ones, such as the 600 Pro, come under second-generation (Gen 2). But what makes this Gen 2 600 model distinct from Gen 1? Continue reading to find out!
Pit Boss Pro Series Gen 1 Review
Before coming towards the recently launched Gen 2 Pit Boss 600, we must take a look at the prevailing models of this range.
The original models of the Pro Series, Pit Boss 820 and Pit Boss 1100 stars a cooking area of 820 Square inch and 1100 Square Inch respectively. Regarding features, each of these pellet grills houses a warming rack, cast iron grates, and a direct-flame broiler to help in achieving the perfect sear.
Pit Boss 820 is 19 pounds in terms of the hopper size, which we agree is a little strange. We mean, why not the full 20 pounds? And the Pro Series 1100 shows up with a much bigger 35-pound hopper that is sufficient enough to operate for continuous 16 hours.
The control panel in these grills provides a "time-dependent" temperature manager. However, the downfall of the controller is that it only sets the temperature with 25-degree increments. Hence, temperature preciseness can't be expected from this generation.
The pellet fan or feed auger is switched on and off until the required temperature is reached to set a specific temperature. This effortless technique of managing the pellet grill has worked pretty well for decades.

Pit Boss Pro Series Gen 2 Review
Okay, so now let's take a look at the newer models of Pro Series and how they are better (or worse?). Again, these grills are only available at Lowes because of their exclusivity contract with Pit Boss, so be prepared for some traveling!
The upgraded Gen 2 of Pro Series includes Pit Boss Pro 600, 850, 1150, and 1600. The basic framework of these models is pretty similar to the Gen 1, and just like every Pit Boss models, their model number represents the cooking area.
Sadly, the temperature meter on the hood has been discarded from the design of Gen-2. However, several unique advances have also been made to compensate for this loss. The most prominent ones are:
The Latest PID/Wi-Fi Control Panel
The regulatory panel is one of the key distinctions between the Gen 1 and Gen 2 Pro Series (except for the 600). PID plays a critical role in controlling and altering the temperature of the convection fan. Thus, this feature provides Gen 2 with a higher temperature accuracy.
However, the probable drawback of this Wifi-controlled PID is that it runs on mediocre software that has received many complaints from customers. So, you might want to wait for an upgrade by the company before purchasing one of these.
Hopper clearing chute
Leaving pellets in your hopper for a prolonged duration only heightens the danger of pellets going bad and, eventually, auger blockage. Therefore, this clearing chute enables hassle-free cleaning and maintaining of your grill.
Ash Cleanout System
Pit Boss has formulated its Pro Series grills so effectively that the entire cooking pot can be detached from its base, enabling manageable cleaning.
Final Words
It would not be wrong to deem Pit Boss 600 as one of the finest models of the Pit Boss Pro Series. With its smart design, advanced control panel, and user-friendly cleaning system, it is undoubtedly one of the best pellet grills out there. So, if you are also a BBQ enthusiast like us, you better get your hands on one of these nifty little appliances. Happy Grilling, Everyone!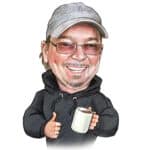 Scot has loved smoking food in his free time for the last few years. Each major holiday or off-weekend, Scot spends days testing and prepping new recipes for perfection.