There is something irresistible about wood fire cooking. However, this culinary magic may sometimes turn out to be a tedious and messy process. This is when electric smokers can really help you out! If you love smoked food, then indoor electric smokers are the most convenient, compact, and easy-to-use investment for your living space.
Unlike traditional barbeques that use live fire, an electric indoor smoker is a cooking device that smokes food through hot electric rods. Electric smokers conceptually have a cooking chamber with smoking racks, a heating pan, and an optional wood chip tray that effortlessly infuses a smoky flavor to any dish.
An electric smoker inside the home may be more useful than you think. No matter if the weather is bad or you have a limited wood supply, electric smokers are the perfect piece of equipment for parties, a variety of food service settings or for a simple and sophisticated dinner with your loved ones.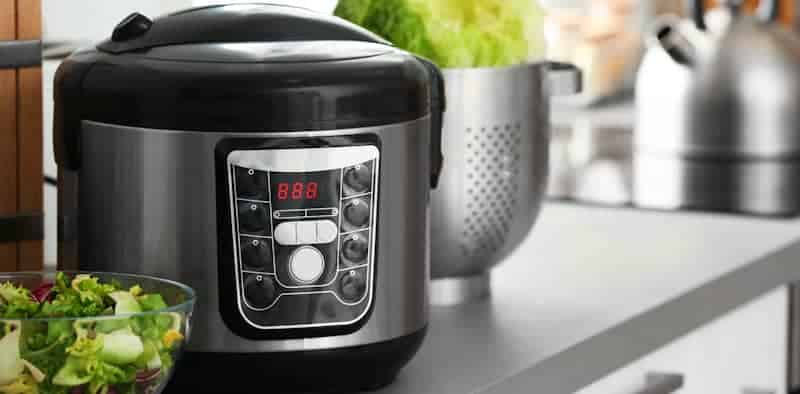 Do You Need An Indoor Electric Smoker?
The practice of smoking food has traditionally been enjoyed in backyards and patios. Typically, it takes hours and a lot of well-ventilated space to give a dish its distinct sweet, tangy, and smoky taste. Many households or even commercial food spaces do not have the requisite outdoor space for installing such a unit. So if you have limited space, but cannot get over your love for smoky or barbequed food, then an indoor electric smoker is just what you need.
Electric smokers inside are great if you do not want the tiresome process of lighting wood or charcoal, worry for fuel checks, or do the extra hard work for cleaning up the mess. It is the best option for smoking food when you just want to 'set in, and then forget about it'. Many electric
smokers also have the versatility of making sausages, grilled sandwiches, and kebabs.
How Does An Electric Indoor Smoker Work?
Most household indoor smokers are typically smaller in size than the outdoor versions. You can use the appliance to smoke different types of meat like chicken, turkey, pork, beef, shrimp, and even tofu, broccoli, eggplant, zucchini and others.
Electric indoor smokers work by heating wet wooden chips or hot electric rods. When the meat is placed on the rack, the surrounding heat and smoke in the chamber penetrate through the meat. The slow and even heating process in the smokebox gives the meat its signature juicy and smoky perfection.
Can You Use An Electric Smoker Indoors?
Indoor electric smokers have different construction and purpose than any other kitchen appliance. Since there is the use of wood for that smoky seasoning, traditional smokers are known to have certain flaws. Burning wood releases carbon pollutants into the air. It can also
make your house smell, and if you are not vigilant enough, grillers may even accidentally cause fire hazards.
But, this does not mean that you cannot use smokers indoors! Digital and most advanced modern electric smokers produce great cookouts without worrying about smoke or fire inside the home.
Things To Look For In An Indoor Electric Smoker
For the best performance and flavor, you must consider these points before buying an electric indoor smoker:
Food Capacity – Depending upon the volume of food you are going to smoke, you can choose the size and capacity of the smoker. An indoor smoking unit usually has at least 1 to 2 racks.
Flavoring System – Many electric smokers have an extra slot for adding wood chunks, pellets, or automatically fed wood pucks. Such heated wood pieces with steam from the water pan collocation give you that rich smoky flavor.
Insulation – Always look for smokers with good seal performance and double-wall construction. Good insulation prevents overheating and reduces fuel needs. The system also ensures that the moisture level is maintained within the chamber so that your food stays juicy.
Cleaning System – The cleaning process of a smoker should feel less like a chore. Your smoker must at least have a removable grease cup or an oil residue collector that is easy to clean. A smoke diffuser additionally prevents the dripping of 'black rain' on your freshly prepared smoked food.

Best Options for Smoking Indoors
Since indoor smoking is known to cause hazards, there is a limited number of electric smokers available in the market. Indoor smokers for home users are generally smaller, and you can't prepare huge volumes of food as with outdoor smokers.
However, if you own a restaurant space, then several commercial indoor smoking units are available. Commercial smokers are usually costlier than outdoor smoking units. Therefore, keeping certain factors in mind like – the purpose, cost, and the amount of smoke generated, here are some of the best options that you can choose from:
1. Oster Smoker Roaster Oven
If you are looking for a low-volume, simple smoking alternative in your kitchen, then the Oster smoker may suit your needs. The Oster Smoker Roaster Oven can smoke, roast, or slow cook up to 20 pounds of turkey. It has adjustable temperature controls and also has a removable cooking pan and pockets to hold wood chips.
2. Alto Shaam 767 SK Smoker Oven
The Alto Shaam SK Smoker Oven is an easy to use undercounter oven that cooks, smokes, roasts and holds food consistently for long hours. It uses the Halo Treat system that comes with a unique electric thermal cable, providing a slow and gentle heating source for your food. The oven can cook up to 2 whole turkeys, 30 whole slab pork ribs, or 8 beef briskets.
3. Cress Cor 1000CHSKSPLITSTKDE Smoker Oven
This Cres Cor Stainless Steel Smoker Oven is an easy-to-use, fully insulated smoking unit. The smoker is also capable of cold-smoking fish, cheese, chocolates, etc. It has two compartments and comes with a drip pan and electric controls with digital displays.
4. Alto Shaam 750 SK Cook and Hold Smoker
With Alto Shaam 750 SK Smoker you have the control to infuse mild, medium, or heavy smoke flavors in your recipe. It has modern touch screen controls and operates through patented Halo heat technology. The smoker can also accommodate overnight smoking, cooking, and holding instructions, which helps in reducing both your time and labor.
| | | | | | | |
| --- | --- | --- | --- | --- | --- | --- |
| | Temperature Ranges | Pan Capacity | Construction | Control Type | Suitable for | Type |
| Oster Smoker Roaster Oven | 150 to 450 degrees F. | 1 | Enamel Coated Steel | Manual | Household use – both Indoors & Outdoors | Smoking, Roasting, Slow Cooker |
| Alto Shaam 767 SK Smoker Oven | 60 to 325 degrees F | 7 | Stainless Steel | Manual | Indoor & Commercial Spaces | Cook & Hold, Smoking |
| Cress Cor 1000CHSKSPLITSTKDE Smoker Oven | Up to 325 degrees F | 16 | Stainless Steel | Thermostatic | Indoor & Commercial Spaces | Smoking, including cold smoking |
| Alto Shaam 750 SK Cook and Hold Smoker | 200 to 325 degrees F | 100 pounds | Stainless Steel | Digital | Indoor & Commercial Spaces | Cook & Hold, Smoking |
An upcoming prototype of a countertop electric smoker is the Arden Indoor Smoker. The smoker is said to have all the functionalities of an outdoor pellet smoking unit and can be easily installed in kitchens. We hope in the near future we can see the ease of availability of such amazing indoor smokers.
If you do not have a good exhaust system or have a very small space, then you can try using a handheld smoker gun to introduce a natural and quick smoky flavor to your food. The smoker gun uses real wood chips to generate intense cold smoke that gets easily absorbed into the food in less than a minute. It is lightweight and battery-operated.
Some Tips For Improving The Efficiency Of Indoor Smokers
Purchasing a good quality indoor smoking unit is not the only prerequisite for having that perfect smokehouse flavor in your food. As smoking is a process of cooking meat at low temperatures, make sure you give enough time for the food to get cooked. Most smokers will take at least three to eight hours to absorb that smoky flavor. Do not forget to season your grill before you start the smoking process and always cook the food at the right temperature.
Although modern smokers have alarms and temperature sensors to warn you, accidents can still happen, and you should always be careful while using indoor smokers.
Despite this, the best part about indoor electric smokers is they can be used in a variety of settings and can taste just like the outdoor options. Once you have found a compatible indoor electric smoker, you can recreate some restaurant-like flavorsome smoky food right in your kitchen nearly every day!
More like this: How to Make Beef Jerky in a Smoker – Complete Guide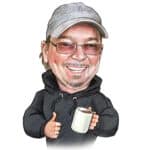 Scot has loved smoking food in his free time for the last few years. Each major holiday or off-weekend, Scot spends days testing and prepping new recipes for perfection.