Who thought barbequing could be as easy as one-touch cooking. In the modern world, wood pellet grills have become one of the most popular ways of producing smoked food. Pellet grills are known to produce the finest quality of smoked ribs, briskets, turkey, and even bread and vegetables without demanding much of your time and effort.
Grillers use pellets made of compressed hardwood as a source of fuel and electricity. They´re fed into the pellet hopper and an auger moves the pellets into the firepot where they ignite and burn. The smoke produced is then dispersed into the cooking chamber with the help of a combustion fan to produce a variety of evenly smoked, baked, seared, or braised food. 
Pellet grills are very convenient to use and one does not require babysitting of the appliance. If you have gone bored with the regular taste of outdoor grillers, it is probably time to switch and enjoy the unique and intense flavor of smoked food on a pellet grill.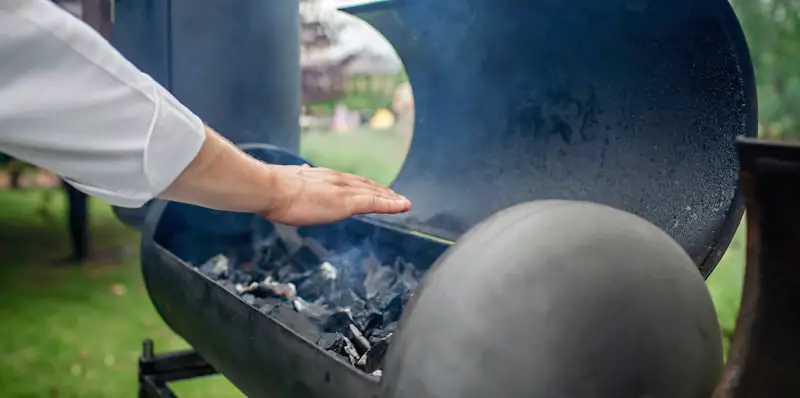 What Is A Pellet Grill?
Pellet grills are powered by electricity and fueled by natural hardwood. Unlike traditional outdoor grillers, a pellet grill uses pieces of compressed wood pellets to smoke food. These grillers are very efficient and are designed for smoking, grilling, baking, or even braising food.
A wood pellet grill consists of Ignitor, auger, Combustion Fan, auger Motor, the Pellet Hopper, and the Smoking Chamber. The pellets used in these grillers are made of different types of compressed natural hardwood that imparts a unique wood-fired flavor to the food.
How Does A Pellet Grill Work?
A pellet grill uses the combination of techniques of a traditional charcoal smoker, gas grill, and oven to smoke food. Once you learn the mechanism of how a pellet grill works, the entire smoking process becomes a lot easier.
The bottom chamber of a pellet grill is called the 'pellet hopper', where ready-made wood pellets are poured in. The auger helps to move these pellets to the firepot, where they are ignited to produce smoke using electricity as the source. A combustion fan is further used to disperse the smoke throughout the grill onto your plate.
The temperature of a wood pellet grill is controlled by the volume of pellets you chose to burn. Most modern pellet grills come with automatic cooking options, which makes the entire grilling experience easy and convenient.
Modern pellet grills also have meat probes that can measure the internal temperature of the meat. Cooking at the right internal temperature is always recommended for producing juicy, tender, and flavor-rich smoked food.
More like this: The Best Gas Grill and Griddle Combo [TOP MODELS REVIEWED]
What Is A Pellet?
A wood pellet is a small cylindrical piece (usually 1 to 2 mm long) produced from finely ground wood bark, or compacted sawdust, industrial wastes used in the manufacturing of wood products, and lumber mill scrap. It is exclusively manufactured for pellet grills. The size and shape of wood pellets is almost equal to that of a chicken feed. When the raw material is heated, natural lignins in the wood are released, which binds the sawdust together to produce thousands of pellets. The raw materials can either be partly dried or kiln-dried. These pellets are then packed in plastic bags and are easily available in different flavors and mixes. The pellets should never be soaked in water, or else they will disintegrate.

How To Use A Pellet Grill
Pellet grills are very simple to use and yet produce a combination of deep flavor and versatility compared to traditional outdoor grillers.
After placing the marinade/ the dish in the smoking chamber, just follow these three steps:
Fuel the fire.
Set the temperature.
Wait till the food gets fully cooked.
Here is a guide on which hardwood goes best with the kind of food:
Applewood: Chicken, Pork, Bread, and Vegetables
Cherrywood: Beef, Pork, Chicken, and Bread.
Hickorywood: Beef, Pork, Chicken, and Vegetables.
Pecanwood: Beef, Pork, Chicken, Bread, Fish, and Vegetables.
Mesquite: Beef, Chicken, and Fish.
Since premium wood is used in a pellet grill, the smoke produced is consistent and smooth. In general, a pound of pellet gives about one hour of smoking time. Mesquite produces the strongest smoke, while fruitwoods are usually sweet and fruity. Hickory and Oakwood produce a milder flavor than mesquite.
Once you add the pellets and the food to the respective chambers, you just need to set the temperature. As the smoking process continues, add more pellets to increase or decrease the temperature. The cooking chamber has a temperature sensor, which makes it very convenient to monitor the right amount of heat for the choice of food.
If you are using a pellet grill for the first time, here are some tips to follow:
Always make sure you are using the right type of hardwood for the type of food you are smoking.
Use good quality pellets. Some of the best brands of pellets are Traeger, CookinPellets, ASMOKE, Cameron, etc. All these brands have a variety of woods and signature mixes to choose from.
Keep track of the temperature.
Marinade well with the right set of ingredients and understand what you grill.
Reverse searing is also recommended to ensure evenly cooked food.
Keep reading: Best Pellet Grill Under $500
The Best Pellet Grills & Smokers
When choosing a pellet grill, look for advanced features like WiFi connectivity, large headspace, smoke adjusting, and easy temperature control. The smoker should be versatile with the ability to grill, smoke, bake, roast, and braise, and have searing capability. Most importantly, the feeding trays should be removable for easy cleaning. Here is a list of the best pellet grillers and smokers to choose from:
A good pellet grill must be calibrated for producing maximum consistency so that you get perfect results every time you plan for a party. For best results, the smoker/grill and the wood pellets should preferably be compatible with each other. It is advisable to use pellets of the same brand to infuse food with delicious wood-fired flavor.
Also read: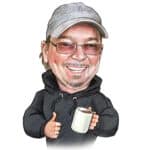 Scot has loved smoking food in his free time for the last few years. Each major holiday or off-weekend, Scot spends days testing and prepping new recipes for perfection.