Simply put, dry rubs are a concoction of dry spices or seasonings that you put onto the meat, either in advance or right before you start cooking. Dry rubs, as the name implies, don't contain any liquid ingredients, unlike wet rubs or marinades. It is a convenient and straightforward mixture that is ideal for ribs and can be stored for up to six months. Use it to give everything you barbecue or smoke a delightful layer of flavor!
Dry rubs improve the flavor of the meat without removing the moisture by forming a crust. When grilled or roasted, it adds flavor and a great crispy exterior to die for! If you prefer the saucy ribs, you should also proceed with a dry rub and brush the cooked ribs with sauce. 
A dry rub tenderizes the meat via osmotic pressure. It removes the moisture and lets in the tastes of the several herbs, spices, and seasonings that go into a perfect smoker rub. It can be applied to the ribs shortly before adding them to the smoker.
We've evaluated the best dry rub you'll want for your kitchen to assist you in looking through some of the better cooking alternatives available.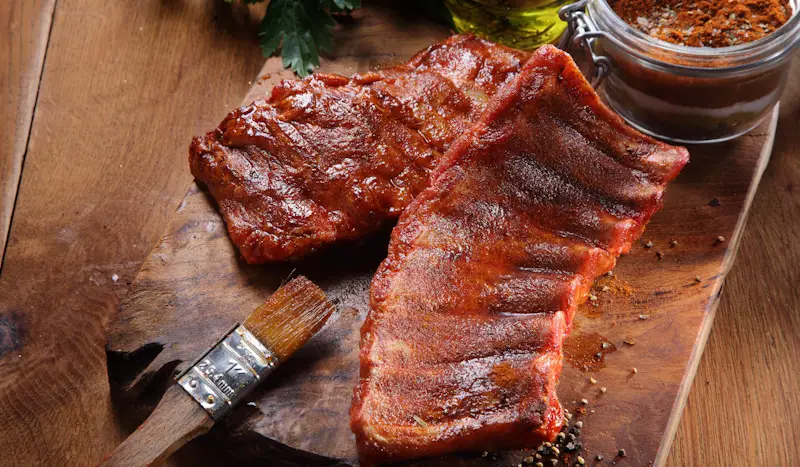 Top 6 Dry Rubs You'll Want To Have
Everyone, especially beginners, should try The Squeal from Cowtown as their first dry rub. Use the mix on ribs, and you will never be disappointed. It is not overwhelmingly salty, so you can lather a thick coating on the ribs.
Furthermore, it can also be used on boneless country-style ribs and pork tenderloin. It offers excellent flavor and gives the ribs the perfect rich color and crispiness. Overall, the Cowtown dry rub is amazingly cheap, accessible, and simple to apply. You won't be dissatisfied with this one; it's versatile and has a fantastic smoky taste.
Pros
Cons
Parched fruits and acids are used in the Killer Hogs dry rub to provide the meat with a blend of sweet and savory flavors. It's a well-liked option and has just the proper amount of salt. It's even been referred to as the "only rub to use on ribs" by some of the customers.
Pros
The components give the rub a unique umami flavor
Not too salty
Cons
Some consumers may find it quite sweet
Although Traeger Grills already has several dry rub rib recipes, the Blackened Saskatchewan is the best, in our opinion.
Every set of ribs prepared with the mixture will have a peppery, smoky flavor and scent. It certainly evokes childhood memories of summer barbecues at your grandpa's house. The exquisite mix contains the perfect amounts of herbs, garlic, and salt. Honestly, you won't want to pass up this opportunity if you enjoy pepper and garlic. Lastly, the rub is packaged in stackable aluminum tin cans.
Pros
GMO-free
Avoids excessively darkening the rib's exterior
All-natural
Easy storage
Cons
Not your typical BBQ rub flavor
The combination of garlic, onion, pepper, salt, paprika, and smoky jalapenos makes Bad Byron's BBQ Dry Rub a great all-purpose flavor. You can use it on anything, whether it is a delicious stack of ribs or pork.
If you're using it for the first time, you might want to start using half to two-thirds of what you usually would. After that, you can adjust it according to your preferences. Try coating the meat in brown sugar after applying the rub to achieve a sweeter finish. It is advised to use only a tiny amount of this rub because it is somewhat salty. So, if you have blood pressure or any other related disease, we won't recommend this particular spice.
The spice is a measured mix of garlic, onion, pepper, salt, cayenne, and jalapeno in a vegan seasoning for vegetables. Moreover, it is the ideal no-carb flavor seasoning addition (smoked jalapeno).
Furthermore, it is perfect for people following a keto diet and Non-Gluten snacks. So whether it's pulled pork, pork butt, pork belly, or chicken wings, you can use it for all!
You can buy this rub in bulk or sample a smaller pack because it comes in various sizes. For example, the 7-pound jar has shaker holes. You can also buy it in 4.5 and 26 ounces jars if that's too big.
Pros
Cons
Some consumers might not like the too spicy taste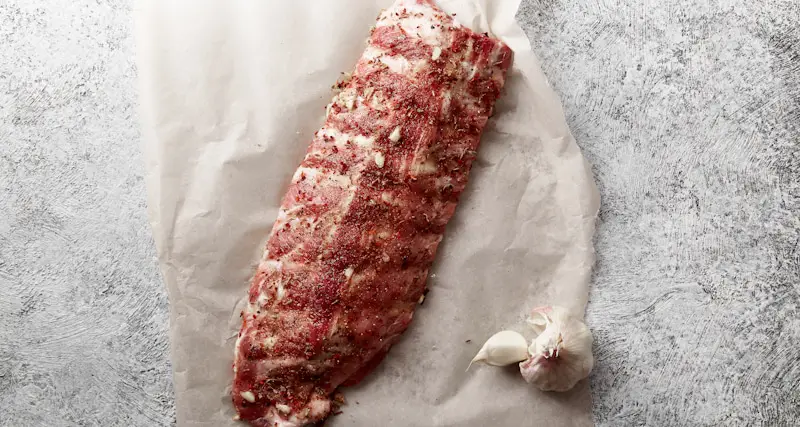 The Salt Lick BBQ Rub is a bit on the peppery side. Although some might argue that using cayenne pepper and other spices isn't authentic Texas-style, they work wonders on ribs, pork belly, and even briskets.
One of the benefits of store-supplied rubs you see is the uniform grind size. The finer particles give a unique richness to the BBQ. You can purchase the dry rub in a set of three 12-ounce bottles.
Pros
Unique taste
Can also be used in burgers, eggs
Cons
The Meat Church's smoky and spicy dry rub lives up to its reputation and delivers a taste that is out of this world.
The rub is a mixture of the "Holy Cow" and "Gospel" rubs from Meat Church. The company has merged Gospel and Holy Cow to address the customer complaints that Gospel lacked punch and that Holy Cow was too spicy. Meat Church's Holy Gospel Rub has a moderate peppery flavor that goes nicely with roast vegetables and ribs, poultry, and beef.
Pros
Cons
No labels on ingredients
Not very hot
Final Words
Purchasing the perfect dry rub can elevate the taste of any dish you make, especially meat. So whether you like savory, peppery, or sweet ribs, the above six dry rubs are the best in the market.
While cooking, keep the temperature of the grill or cooker in check. The internal temperature of the ribs should be at least 145°F, but if you stop there, they won't tenderize. The optimal internal heat for ribs is around 190º-200ºF. So make sure to maintain it. You would have to purchase a food thermometer to measure the temperature perfectly and ensure that the ribs are perfectly cooked.
More like this: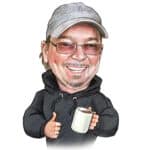 Scot has loved smoking food in his free time for the last few years. Each major holiday or off-weekend, Scot spends days testing and prepping new recipes for perfection.