Now that you have finally owned a pellet smoker, it is time to choose the right kind of wood to flavor your dish. Choosing the best wood for your pellet smoker would depend on several factors, such as the raw material, the type of cut, the moisture content of the wood, the amount of smoke and ash produced, the performance, and finally the choice of the recipe which will complement and highlight the natural flavors.
Being strong in flavors, Hickory and Mesquite wood pellets are best for smoking beef, pork, and game meat. For seafood and veggies, use Pecan, Alder, Cherry, and Applewood. Depending upon the preparation, you may use any kind of wood to smoke poultry. High-quality wood pellets and signature blends from Traeger, Campchef, Pit Boss, and BBQr's Delight give great results. 
Wood pellets are made from compact sawdust or compressed wood particles. They come in a variety of forms, each with its distinct taste and flavor. You may also create a complex set of unique flavors by mixing different types of wood or using signature blends that are readily available online or at any grocery store. Keep reading to find out what are the best wood pellets for smoking different types of food.

Best Wood Pellets For Smoking
The best wood pellets are the ones that are made from 100% authentic hardwood. They should be free from any additives and softwood, generate low smoke, and of course, produce great flavors. Woods that have a high amount of sap create a pungent smell and burn fast. For the best results, always protect the pellets from moisture. The following is a list of the best smoker pellets:
Hickory Wood Pellets
Hickory wood pellets have an intense flavor and are best used to smoke beef, pork, chicken or poultry, and game meat.
This one is made with 100% Hickory Hardwood Pellets. Traeger PEL 319 contains no artificial fillers or synthetics and is made with sustainable timber (from sawdust). Since these pellets are a little bigger than other competitive variants, the pellets may take some extra time to burn.
The Campchef PHLK is made of premium kiln dried and virgin Hickory hardwood. It has very low moisture content and no added fillers or flavors. The wood pellets produce an efficient burn, which means you will require less time cleaning up the ash.
The Weber SmokeFire Hickory hardwood pellet has the right mix of Hickory and Oakwood, thus giving bold and smoky flavors to beef, pork, lamb, poultry, and game meat. It delivers great results for low and slow cooking and is compatible with all wood-fired pellet grills.
Mesquite Wood Pellets
Mesquite wood pellets have a bold and earthy flavor and they are best used to smoke beef, pork, chicken, turkey, and wild game meat. They especially impart a great flavor to Southern BBQ recipes. Since Mesquite has a strong and overpowering flavor, it should be used carefully.
The Pit Boss Mesquite Hardwood Pellet has a real spicy and tangy flavor. Made of pure hardwood pellets, it is easy to burn and the pellets produce clean smoke. They can be used to flavor steak, pork butt, or any Tex-Mex cuisine.
The BBQr's Delight Mesquite wood pellets produce strong and distinctive smoke and work very well with all types of grills and smokers. You do not require to soak these pellets before cooking.
Pecan Wood Pellets
Pecan wood pellets have a sweet, nutty, and rich flavor, and are often regarded as a lighter version of Hickory wood. The classic BBQ wood can be used to cook just about anything.
Traeger Grills Pecan Wood Pellet PEL314
The Traeger Pecan Wood Pellets is an absolute delight to smoke any kind of meat, fish, veggies, baked food, or even fruits. It has just the right amount of moisture content to give you that perfect sweet-to-smoke ratio.
BBQr's Delight Pecan Wood Pellets
If you are new to the smoking world, this pack is just what you need. Perfect for all your party occasions, you can cook almost everything with the BBQr's Delight Pecan Wood Pellets. It gives an amazing performance on outside grills, electric, gas, pellet, and all other types of smokers.

Cherry Wood Pellets
If you want to add a light, sweet, and delicate balance of flavor to your favorite chicken, pork, or veggies, then Cherry wood pellets are a great choice. They can also be mixed with Hickory wood to produce a balanced flavor.
The Pit Boss Cherry Wood Pellet is great for giving a tart flavor to your favorite chicken, lamb, fish, and even pizzas, and veggies. The pellets give out a very clean and smoky flavor and are an ideal choice if you do not prefer strong flavors.
Apple Wood Pellets
Applewood pellets impart a fruity and sweet flavor to smoked foods. They are best used to add a mild flavor to poultry, ham, veggies, and some kinds of seafood.
The Traeger Premium Apple Wood Pellets give the perfect blend of sweet, fruity, and smoky taste for grilling, baking, roasting, or baking. It produces low ash and is best used for cooking seafood and veggies.
For a combination of different types of flavors, you can use signature blends manufactured by popular brands. Though the selection of the wood is usually a personal choice (depends on what and how you are cooking), here are some universally-accepted recommendations from top pitmasters:
| | | | | | | | |
| --- | --- | --- | --- | --- | --- | --- | --- |
| | Hickory | Mesquite | Pecan | Cherry | Apple | Maple | Alder |
| Beef | Yes | Yes | Yes | | | – | |
| Pork | Yes | Yes | Yes | Yes | Yes | – | |
| Poultry | Yes | Yes | Yes | Yes | Yes | Yes | Yes |
| Seafood | | | Yes | Yes | Yes | | Yes |
| Veggies | | | Yes | Yes | Yes | Yes | Yes |
| Wild Game Meat | Yes | Yes | | | | | |
What Pellets Are Best For Smoking A Turkey?
The best pellets for smoking turkey are Oak, Hickory, Alder, Cherry, and Maple wood. Among these, Cherrywood is the most popular one because of its unique sweet and subtle flavor.
Best Pellets For Smoking Brisket
The best pellets for smoking briskets can depend upon your personal taste preferences, but Mesquite and Hickory wood pellets give the best results. Hickory wood is an excellent choice for large cuts of beef, including briskets and tri-tip. It is best to avoid using sweet woods like Cherry, Apple, and Pecan woods. You can also use signature blends from brands like Traeger, Campchef, and Pit Boss to give your recipe a unique touch.
What Are The Best Pellets For Smoking Ribs?
The top three pellets for smoking ribs are Hickory, Cherry, and Pecan woods. These woods give a sweet and umami flavor to the ribs. You may also use Mesquite in selected preparations.
What Are The Best Pellets For Smoking Lamb?
Since lamb has a very strong flavor, it is best to smoke it with Hickory or Mesquite wood pellets. You must marinate the lamb well with garlic, salt, rosemary, and pepper before low and slow roasting or smoking.
What Pellets Are Best For Pulled Pork?
Hickory and Applewood are recommended by professionals for bringing out the sweet and smoky flavors of pulled pork. You can also use signature blends of Hickory and Applewood for the best results.
Conclusion
Since the advent of pellet grills, BBQing has become such a stress-free activity. They are versatile, innovative, and give consistent results each time. When paired with the right set of wood pellets, you will never miss out on having the most perfect, delicious, and tenderly smoked meat every time. Always ensure proper and safe storage of wood pellets so that they give consistent performance for the longest time.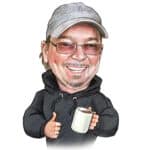 Scot has loved smoking food in his free time for the last few years. Each major holiday or off-weekend, Scot spends days testing and prepping new recipes for perfection.